Follow these simple steps >
Note – Our servers are in Germany. Make sure you have not blocked traffic from Germany.
Install and activate this plugin > https://autoblogging.ai/wordpress-plugin.zip
Use admin/ editor account. Avoid author account because "scripts" in schema markups can't be pushed by authors. WordPress will reject those requests.
We do not store any information. You will need to fill out the credentials/ details every time. I know it is tedious, but for security and trust, we don't want to store any info at all.
Find Category ID like this. Go to edit category and find the ID in the url.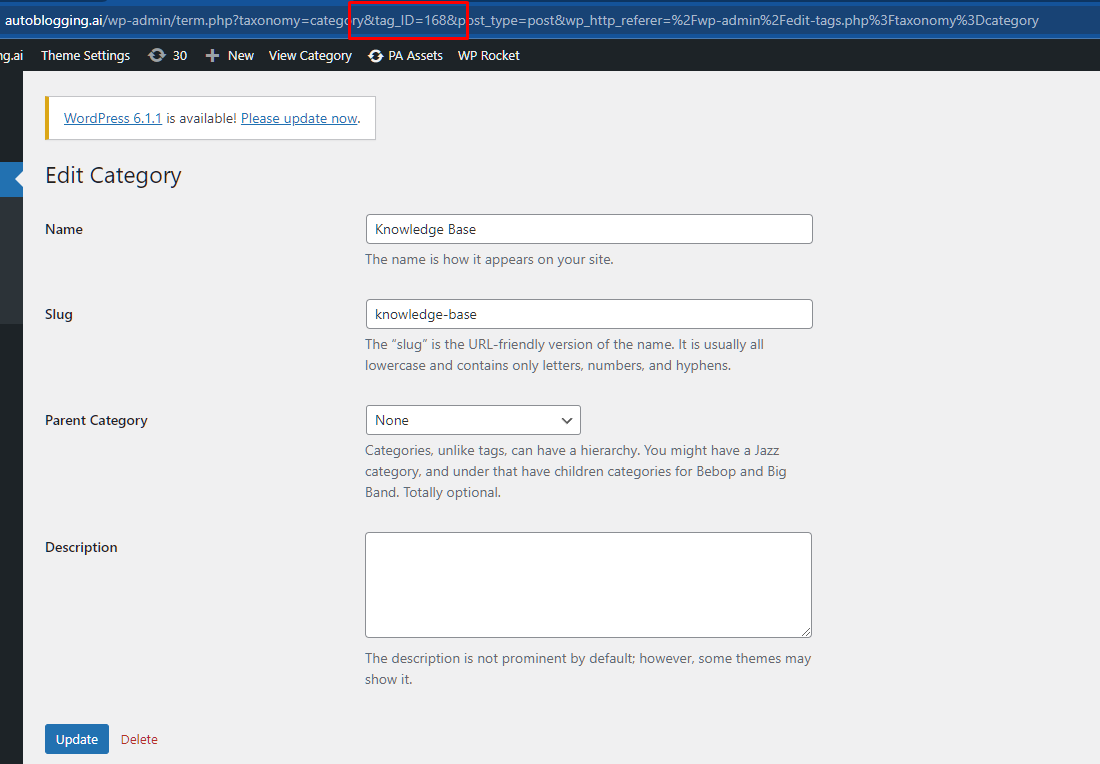 5. Use Classic Editor in WordPress. Do not use Gutenberg because that will break the schemas.
6. If you want drip feeding, install this plugin > https://wordpress.org/plugins/publish-to-schedule/ and set daily dripfeed quantity.
7. If you want to use AI images like Julian does it here, follow these steps:
8. Remember, if you are on a shared hosting, you should not push 100 articles at a time. It might crash your site. Best option is to do 5-10 at a time and test your server limits!
Finally, if you don't see auto-posts, go to this guide