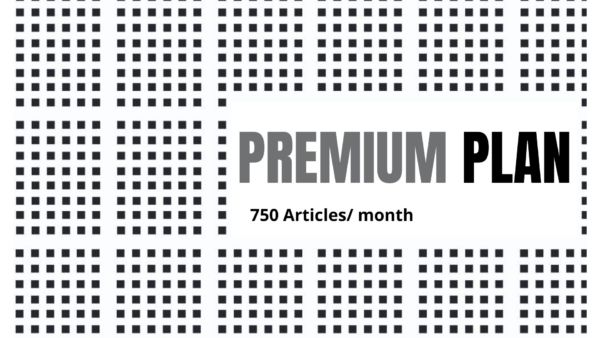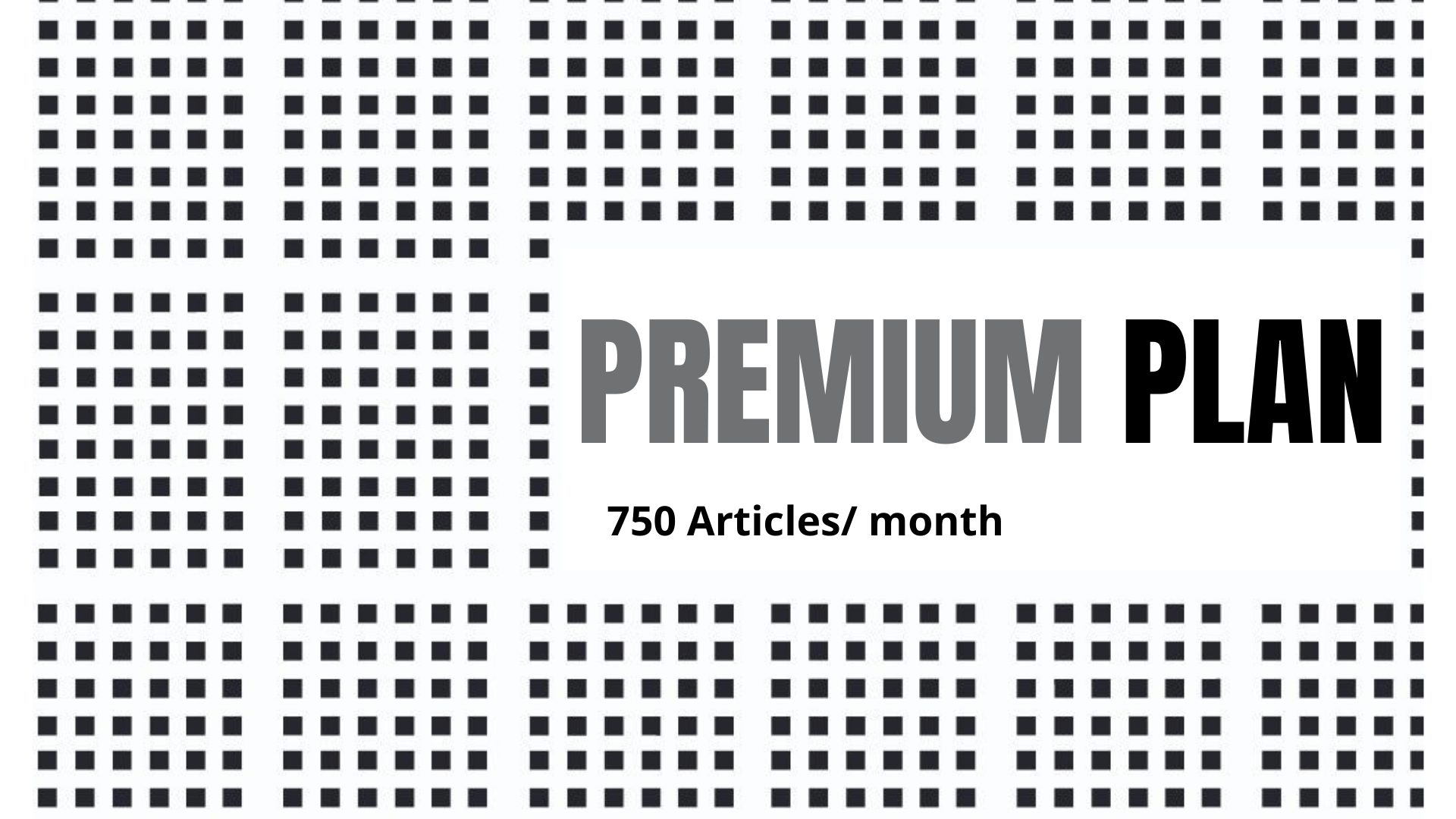 -58%
Premium Plan
/ month
For Custom Orders
 

750 Article Credits

 

Access to All Features

 

Stackable Plan

Credits expire every 30 days and don't roll over.
The FUP limit in Premium Plan (249$) will be changed from 750 credits to 500 credits post 18th Jan, 2023.
Subscribe now to lock in 750 credits forever*.
*If cancelled for any reason, you'll lose your locked limit.
Out of stock